Your partner for life-sustaining and mission-critical contract manufacturing
Spartronics is a new company focused on being the leader in high mix, low to medium volume, high-reliability electronic contract manufacturing solutions. Focused on the highest reliability vertical markets, including "aerospace and defense, medical, which means medical device and life science and industrial technology with a focus on clean energy" says Paul Fraipont, President, and Chief Executive Officer of Spartronics. With a blue-chip customer list, Spartronics has an extremely attractive global footprint including off-shore in Asia, near-shore in Mexico, and in the United States.
Larry Veiga, Vice President of Business Development explains, "Everyone is a stakeholder in this company, failure is not an option. And what we do and what we provide to our customers, we treat every product as it was our own branding. And our customers are an integral part of our success."
With nine facilities worldwide, the Spartronics sites are made up of a collection of companies with a lot of great employees. Greg Kelble, Senior Vice President, and Chief Administrative Officer says, "these sites that we have, they were small companies when they were acquired, so it might be a company with 50, 60, 80 people in it. So, these people work together, they know each other, and they live in communities, a lot of the communities we do work in, so it's more of a family atmosphere."
The company's mission is highly supported and adopted throughout the organization which also attracts employees who value a mission-critical, life-sustaining purpose. Kelble says, "I think our employees really love our mission. They like the idea that the country is protected by the products that we make, or people's lives are saved or improved somehow."
Spartronics is uniquely qualified to serve commercial aerospace and defense customers due to the geography of facilities. Craig Rupp, Vice President and General Manager of Aerospace and Defense, explains that Spartronics is "Very fortunate to have centers of excellence, in different parts of the United States that are closely located to some of our customers."
As a leader in the electronic contract manufacturing industry, Spartronics possesses a deep experience and profound knowledge from quote processing through the management of data, manufacturing of hardware, to shipping, final product delivery, and aftermarket solutions. Spartronics has created a global name for itself in the ability to build and deliver high reliability, mission-critical hardware that works the first time, every time. "It's deeply bred into our culture. It's part of what we do, everyone from the person building the product on the production floor, through the person shipping the final product, is well aware of the necessity of high reliability," says Rupp.
Spartronics' growth is driven by partnerships. Mark Stephenson, Vice President, and General Manager of Medical Markets explains, "We focus on our customers and truly have a customer intimacy model that allows us to focus on their demands, for their customers, to hit tight timelines, and have product for their customers when needed."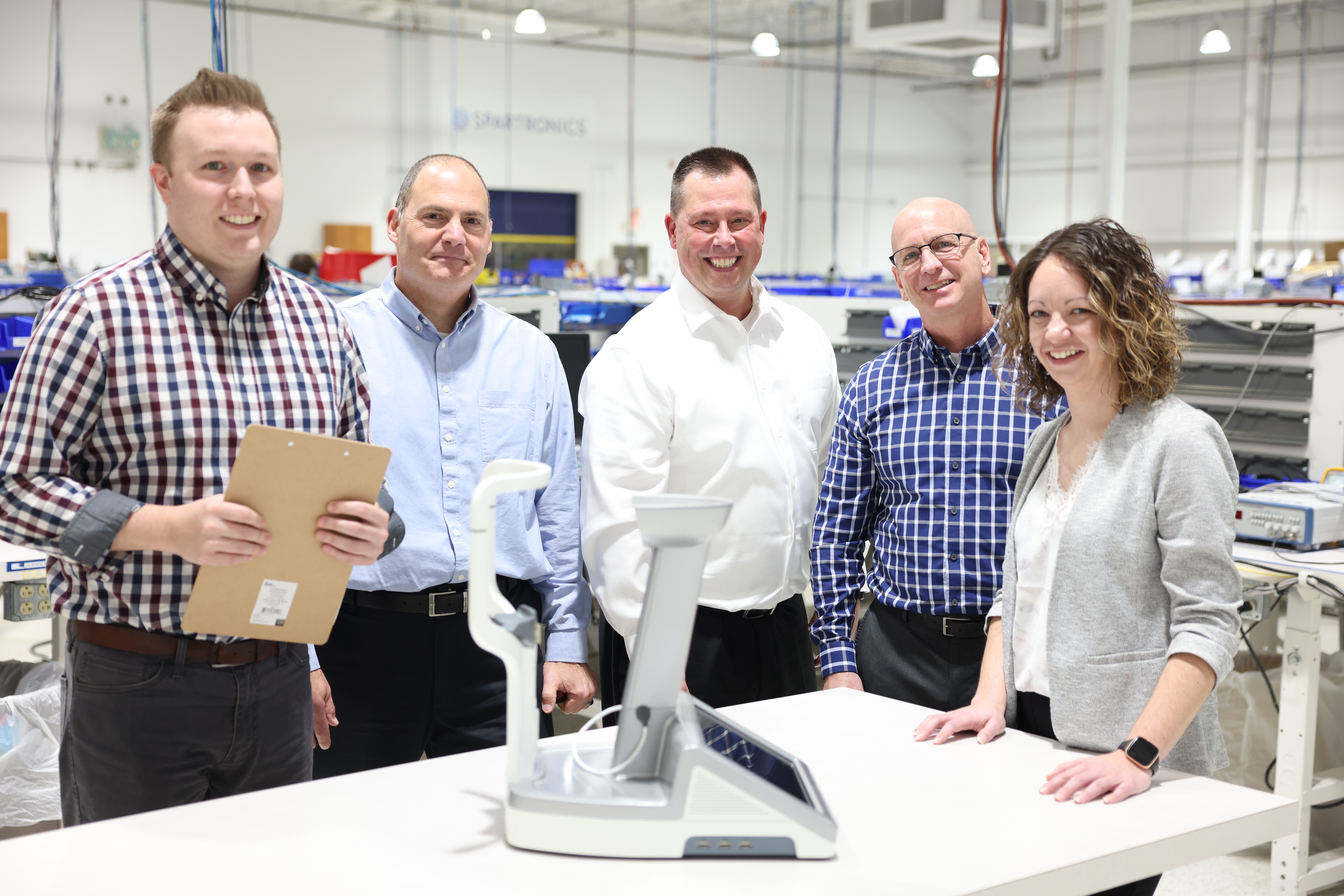 Stephenson continues to explain, "With a global footprint and more importantly, an integrated supply chain, it allows the ability to leverage global commodity spend and take advantage of availability within the marketplace."
"We offer to our customer's local presence with our U.S. side and low-cost countries as global support," says Dung Tran, Vice President, and General Manager of Low-Cost Countries. Providing a total solution with no risk is a value-add for customers. Spartronics offers solutions in the U.S. with onshoring, but an option to off-shore in Vietnam and near-shore in Mexico. Tran says, "It's a great value-add, it complements the U.S. very well, in terms of providing the global support from supply chain to production manufacturing. Leveraging low-cost labor to add the differentiations to our customers at the lowest total cost of ownership."
When speaking to value-added services, program management teams are an integral focal point of customer relationships. Today, Spartronics links customers with direct support teams which include quality, engineering, manufacturing, and purchasing.
Value-added engineering services are a differentiator for Spartronics. Mark Stephenson explains, "It's not just speed to market but rather speed to revenue, which is more important for our customers to return that value on that investment, to hit demanding needs in the marketplace."
Spartronics supply chain solutions offer a combination of best-in-class tools to provide value, manage demand and assess supply. Michael Murphy, Vice President of Global Supply Chain says, "We regularly participate in customer-focused teams, cross-functional groups supporting our customer's needs. And at a regional level, our supply chain associates work with OEMs and distributor field sales folks, at a global executive level, we're working to leave no stone unturned to drive our customer's prominence within the distribution or OEM channels to make sure their needs are met."
Manufacturing services at Spartronics begin with understanding the details of customer requirements. Greg Bradfield, Vice President of Operations says, "Doing a design for manufacturing analysis, we take that knowledge, and we apply it across the product's value stream. Everything from pulling inventory to applying parts in SMT, to through-hole, to conformal coating, to test, to inspection. We apply this knowledge to the product, to deliver a high-quality product to our customers."
Quality certifications at Spartronics run the span of instrumentation and control applications, to aerospace and medical, with a lot of overlap. "It provides for a common quality management system across our company, that's applied differently in each location. But there's a lot of commonality between them that allows us to build on our strength, our processes, and in common knowledge sharing and best practice" says Bradfield.
Manufacturing high-quality products with on-time delivery is how Spartronics delivers trusted solutions for its customers. Greg Kelble explains, "And that's really the core of it. If it doesn't work, if you make a printed circuit board for a missile system, for instance, and it doesn't work, the customer who might be a customer of the United States Government Department of Defense, it might be a customer that's regulated by the FDA. So, you might be doing something that could go into someone's body or something that analyzes and tell someone whether they're healthy or not. You can't get that wrong. So, you have to deliver consistently every time, the right quality, and that's why they trust us because we do that."