Spartronics Watertown Joins Watertown Area Chamber of Commerce
Spartronics Watertown, a leading manufacturer of electronic contract manufacturing for medical devices, life science, and industrial applications, has recently joined the Watertown Area Chamber of Commerce located in Watertown, South Dakota. This outcome was made after careful consideration of the benefits that come with being part of the Chamber, including networking opportunities, access to resources, and increased visibility in the community that Spartronics lives and works in. Spartronics Watertown is proud to play an active role in the community and is excited to partner with other Chamber members to promote economic growth and development. This partnership offers numerous opportunities for collaboration, such as joint marketing efforts, sponsorship opportunities, and participation in community events. Joining the Chamber is just one way that Spartronics Watertown is demonstrating its commitment to the Watertown community and its continued success in South Dakota.
Joining a local chamber of commerce can provide numerous benefits to businesses. The Watertown Area Chamber of Commerce is no exception. According to a study conducted by researchers at Worcester Polytechnic Institute, businesses that join local community Chambers of Commerce experienced increased networking opportunities, improved brand recognition, and increased access to resources and information (Lamica, McGaffigan, & Weiss, 2015). The study found that businesses enhance a brand, reputation, and visibility in the community, as well as provided access to various resources such as talent, marketing, and advertising opportunities.
As a new member of the Watertown Area Chamber of Commerce, this is an important step for Spartronics toward boosting the company's visibility in the local community. "Our goal is to educate and make our community aware of the incredible things we do inside our four walls. As a contract manufacturer of life-sustaining and critical care devices, some of the applications we work on could potentially be a product used to save a life or better someone's day-to-day life", says Site Director, Dave Rawdon.
On Friday, May 12th, Spartronics Watertown welcomes local community members and leaders to join them for the new member chamber ribbon-cutting ceremony and open house. The ribbon cutting is scheduled for 11:00 AM followed by a presentation, tours, and light appetizers until 6:00 PM.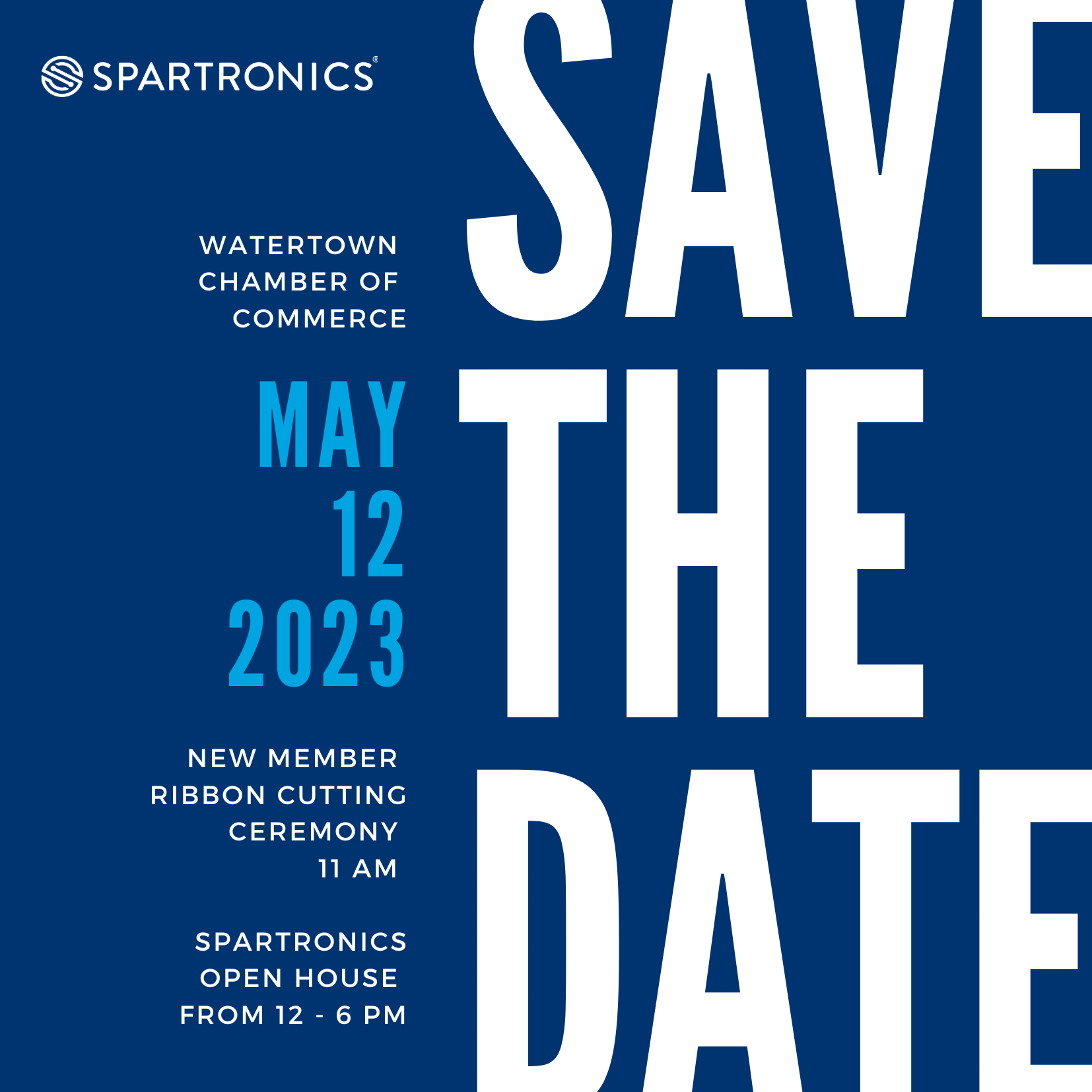 For additional details, please reach out to info@spartronics.com