Spartronics Appoints Debbie Cardon as Vice President, Human Resources and Chris Casey, Vice President, Integration & Business Transformation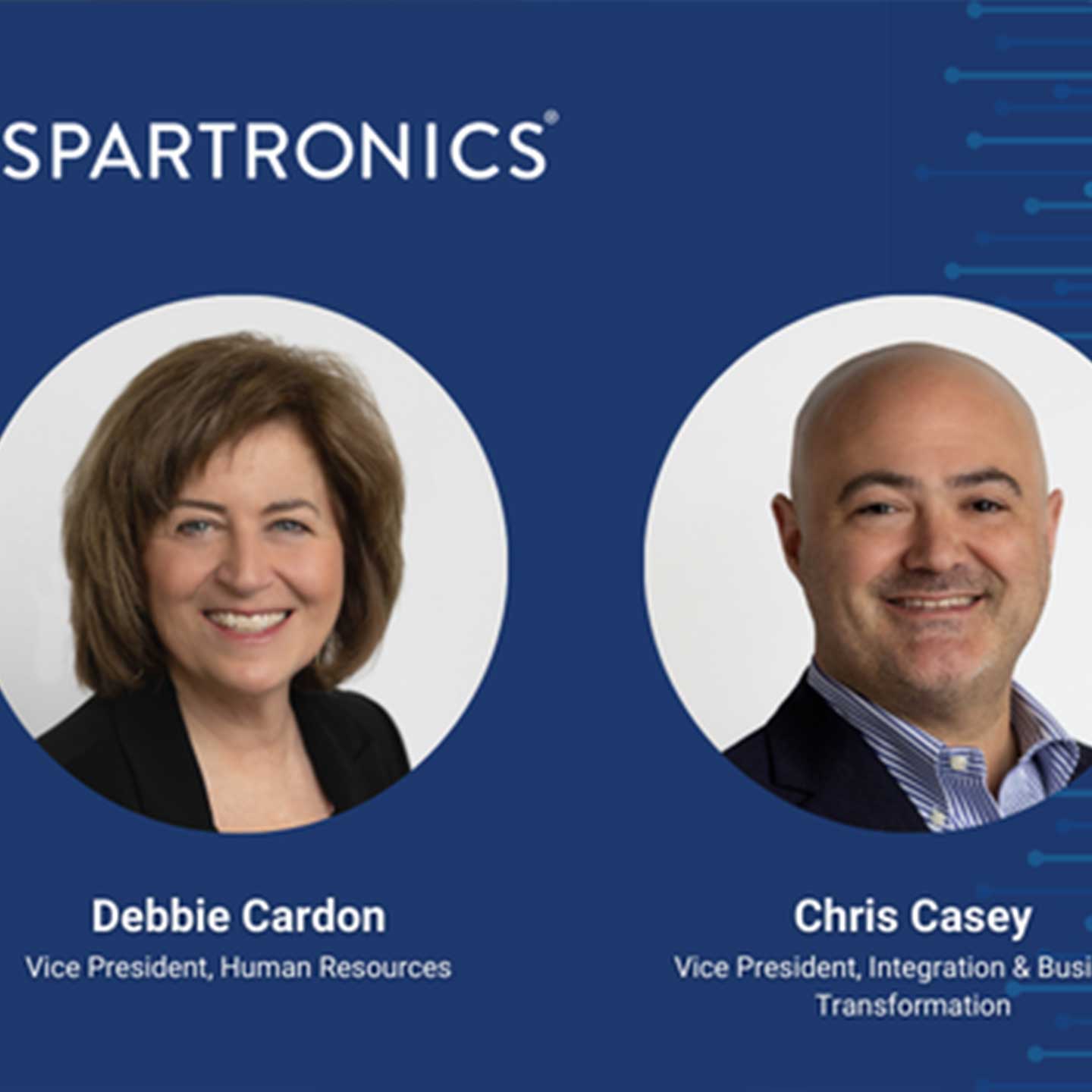 Spartronics is excited to announce its two latest additions to the growing executive leadership team, Debbie Cardon as Vice President, Human Resources and Chris Casey, Vice President, Integration & Business Transformation.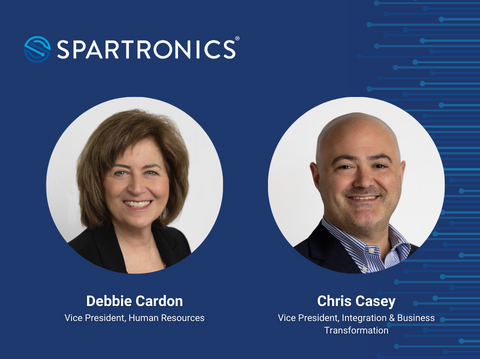 Debbie Cardon will lead Spartronics Human Resources functions including the design and execution of a global people strategy including organizational development, benefits and total rewards, as well as talent acquisition and succession planning for all U.S., Mexico, and Vietnam sites.
Prior to joining Spartronics, Debbie has an accomplished career of over 20 years in people strategy for medium to large-sized organizations across North America. Most recently, Debbie worked for Creation Technologies as Vice President, People and Culture Global Operations as a result of the Acquisition of IEC Electronics in 2021. During her time at Creation, Debbie spearheaded the integration of HR policies, procedures and talent acquisition strategy for operations to drive a one-company culture. Previously, she held the role of Vice President of Human Resources for IEC Electronics where she strategically led and directed a full-service HR department to foster growth and organizational effectiveness including contributing to the relocation of two new manufacturing facilities, while driving change through the transition.
Prior to IEC Electronics, Debbie has served in leadership positions at various organizations, including Superior Plus Energy Services, ADT Security Services, and Marriott International.
Chris Casey leads Spartronics' business integration agenda, which encompasses its digital transformation roadmap. With over 15 years of experience in the electronics manufacturing industry and a strong background in IT, Chris is able to navigate across departments and business processes to ensure strategies, roadmaps, and initiatives are both pragmatic and executable. Most recently, Chris held the position of Project Management Office Director at Creation Technologies after the acquisition of IEC Electronics to Creation. While at Creation, Chris delivered a multi-year data management strategy, as well as helped its IT organization scale its delivery processes. Previous to the Acquisition, Chris held the role of Vice President of Business Transformation & IT at IEC Electronics, where he was responsible for its successful multi-year digital transformation strategy, as well as its transition into a new state-of-the-art Manufacturing facility.
Chris has an accomplished career with over 20 years' of experience as a change agent, an organizational leader, a proiect leader, and ultimately a transformational executive. He brings with him a proven track record of delivering operational strategies, complex projects, and technology roadmaps at top-tier companies such as Rich Products, Xerox, and Harris Corporation.
Both Debbie and Chris will work in tandem with the executive leadership team to help drive and execute a one-company strategy as they continue on a growth trajectory plan. They will work to strategically transform and create efficiencies in human resources, operations and IT functions across all Spartronics locations in the United States, Mexico, and Vietnam.
For details on the Spartronics leadership team please visit: https://www.spartronics.com/about/leadership
Gated material window that will open and must be completed before able to access material.