The Paris Air Show, held every two years in Le Bourget, France, is a highly recognized and attended event in the aerospace and defense industry for both suppliers and original equipment manufacturers. With over 2,000 exhibitors from more than 50 countries and over 300,000 visitors from all over the world, the show is a unique opportunity to showcase the latest technologies and innovations, network with industry leaders, and explore new business opportunities. This is the 54th year of the Paris Air Show and will be held from June 19 to the 25th. 
Spartronics, a leading electronic contract manufacturer in the commercial aerospace and defense segment, is proud to announce that its leadership and business development team will be attending the Paris Air Show this year. The team will be meeting with various suppliers, customers, and prospective customers in the A&D segment to increase visibility of Spartronics' capabilities and services in electronics manufacturing, including value-added engineering, testing, contract manufacturing, supply chain management, and aftermarket services.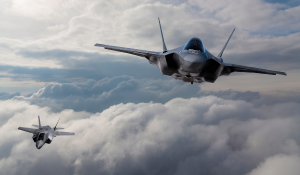 Attending the Paris Air Show is of great importance for a company like Spartronics, as it provides an opportunity to meet with key decision-makers in the aerospace and defense industry, including senior leaders of OEM Commercial Aerospace and Defense companies. These meetings can lead to new partnerships, collaborations, and contracts, helping Spartronics to expand its business and increase its market share.
In addition to collaborating with industry leaders, Spartronics' team will also be attending conferences and seminars, where they can learn about the latest trends and developments in the aerospace and defense industry. This knowledge can be invaluable in helping Spartronics to stay ahead of the competition and provide the best possible services to its customers.
Spartronics is currently scheduling appointments with senior leaders of OEM Commercial Aerospace and Defense companies. If you are attending the Paris Air Show and would like to meet with Spartronics' team to discuss potential business opportunities, please contact us to schedule an appointment. You can do so by contacting us on our website. 
Gated material window that will open and must be completed before able to access material.