Spartronics Co-Sponsoring the 16th Annual Little League World Series Grand Slam Parade
Spartronics is honored to co-sponsor the Grand Slam Parade alongside the Williamsport/Lycoming Chamber of Commerce.
As a member of the Williamsport community for over three decades, it's with great honor that Spartronics Williamsport is sponsoring the local high school band for the Little League World Series 16th Annual Grand Slam Parade alongside the Williamsport/Lycoming Chamber of Commerce.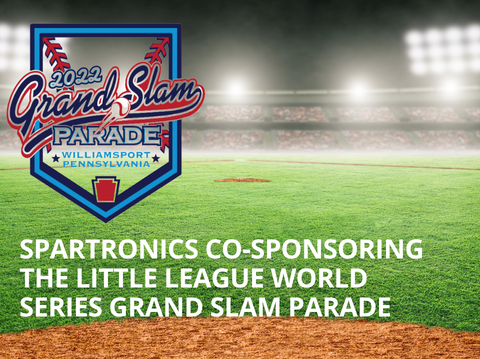 The parade will be held on August 15, 2022, at 5:30 PM and will start at the intersection of Susquehanna and West Fourth Street and proceeds east to the intersection of West Fourth and Market Streets. The Grand Marshall will be none other than Hall of Fame New York Yankees pitcher Mariano Rivera. This year's events kicked off on August 4 with the regional tournaments that commence on August 12. The main event begins two days after the parade on August 17 and will run until August 28. The Little League World Series has become a longstanding tradition for the Williamsport community, where the Spartronics Williamsport facility is proud to be a community member of.
Spartronics Williamsport manufactures complex circuit card assemblies and electromechanical products for defense, medical, and instrumentation and control applications in regulated and complex environments. The facility has an expansive campus with 160,000 square feet dedicated to production and warehousing that offers employment opportunities to those in the Williamsport community.
To get into the spirit of sportsmanship, Spartronics Williamsport is even hosting its own baseball game! Local team members will participate in a fun baseball game while enjoying the remaining summer warmth.
Spartronics is looking forward to participating in this year's event and feels honored for the opportunity to co-sponsor with the local Chamber of Commerce. For additional information on the Grand Slam parade, click here. 
Gated material window that will open and must be completed before able to access material.