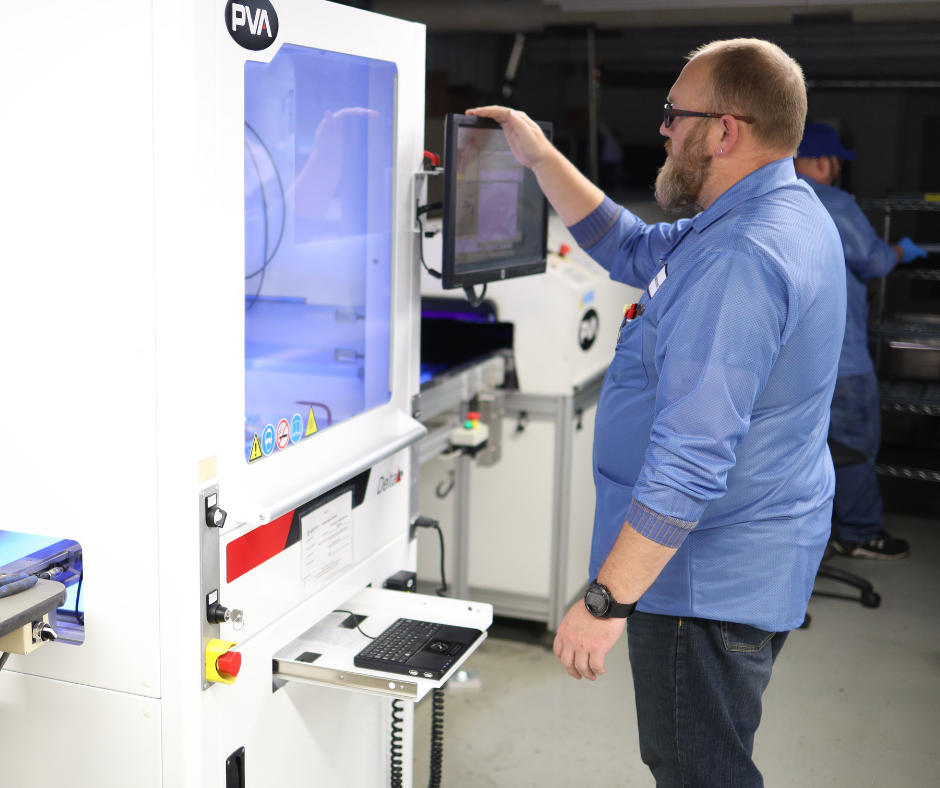 Medical device contract manufacturing with an experienced and dedicated technical customer focused team
A progressive and growing city, Watertown, South Dakota is home to over 21,000 residents and is well known for its ties to world famous wildlife artist Terry Redlin. Within the beautiful city, recreational trails cover 30 miles of city parks and scenic country settings around Lake Kampeska. And what you wouldn't know is that located in the city limits is an FDA registered and ISO 13485 manufacturing facility for medical device subsystem design, development and manufacturing, a short drive from the Minneapolis/St. Paul area.
The contract manufacturing services Spartronics Watertown provides to the medical device and life science industry ranges in complexity through the FDA Classes I, II & III for both printed circuit board and finished product assembly. Known as a center of excellence through its history of providing quality product, the Watertown facility is FDA-registered and meets all FDA-regulated standards for the engineering and electromechanical contract manufacturing of life-sustaining and critical-care devices.
In addition to medtech manufacturing, Watertown also offers complex electronic and electromechanical products for instrumentation and control applications. Capabilities of the Watertown site include a broad range of contract manufacturing services, including PCB assembly services, sub-assemblies and finished products. Sub-assembly services included specialized conformal coating, inspection, and test coverage — to precision secondary operations. In addition, for finished medical devices, Watertown offers aftermarket services which include depot decontamination, logistics services, loaner tool management and more. Not to mention, value-added engineering and manufacturing services helping guide customers along the entire manufacturing value chain, providing manufacturing engineering design and rapid prototyping, test engineering design, supply chain management and more.
For an inside view of this ISO medical device manufacturing facility, tour the facility below.
Are you ready to take the next step and learn more about what Spartronics PCB manufacturing and assembly can do for you? Contact Us.