From Logan, Utah to Deep Space – A Look into the Spartronics & Aerojet Rocketdyne Collaboration
The U.S. made history when the first ever man landed on the moon – commemorating the moment by adding the American flag. Though it's been more than five decades since our last contact, that won't be the case for much longer. 
NASA has five planned Artemis missions that will take a new team of astronauts to the moon and beyond. These planned missions into deep space will take human life deeper into space than ever before, with one mission scheduled to land on Mars. Taking humans this deep into space is no easy feat and will require only the most secure and advanced technology to do so. Spartronics is honored to have collaborated with Aerojet Rocketdyne for the manufacturing and assembly of components onboard the Orion which will make U.S. history through these explorations.
 
Spartronics Logan Involvement
Spartronics' involvement with the Artemis missions was ten years in the making. The journey began over a decade ago when Spartronics Logan first engaged with Aerojet Rocketdyne, a NASA subcontractor, to collaborate on an initial space-related program in 2011. The completion of this program led Spartronics Logan to receive the IPC J-STD-001 Space Addendum, which opened the doors to the Orion project and Artemis missions. 
As a long-standing Spartronics customer, Aerojet awarded Spartronics Logan the Orion project to provide manufacturing services for a piece of componentry within the crew module. From manufacturing services procedures to related requirements, Spartronics Logan and Aerojet worked together as a unified team to develop the most effective manufacturing process for completing the deep space component build.
Spartronics Logan started this journey by first prototyping in 2014. Following various tests and iterations, Spartronics Logan obtained Aerojet's approval and began the first official build in 2016 which was completed in 2019. This finalized component is a small, but integral part of the crew module that will send Artemis 1 into space on September 2nd, 2022. Program Manager, Jeff Kooyman, described the process as a truly, "All hands-on deck" experience as every team between Aerojet and Spartronics Logan helped bring this component to life. Internally, every team played a pivotal role in the completion of the manufacturing services and procedures relating to this component. From the procurement team to the engineering, then to the production floor including SMT, thru-hole placements, to a complete environmental stress testing – this one program highlighted the passionate teamwork exemplified by Spartronics Logan and its collaboration with Aerojet.  
Manager of Program Management, Jeff Kooyman, worked closely with Aerojet during the completion of each build. He notes that the collaboration has been exciting throughout the journey sharing, "The best part of this project is how closely we've worked with the customer. It's been a true collaboration through and through. And now we get to say we're part of this mission to go to the moon and Mars; it's an incredible accomplishment!"
Future Missions and Spartronics
While the Artemis 1 mission will be unmanned, Artemis 2 and 3 will have a manned spacecraft as NASA travels towards the moon, with Artemis 3 including a lunar landing. Then, as the missions continue into deep space, Artemis 4 and 5 will continue to push U.S. space travel, and the goal for Artemis 5 is to have human life land on Mars.
Though the final mission is still about a decade away, Spartronics Logan is already preparing for what's to come. Spartronics Logan will continue to manufacture the integral product within the Crew Module and collaborate with Aerojet throughout this program. 
"The key to success is developing personal relationships with whom you're working with. This is what we did with Aerojet. We dove deep to understand not just what was needed for the success of this program, but to really get to know the people we're working with," says Kooyman. This expertise and customer service level has set Spartronics apart from other contract manufacturers.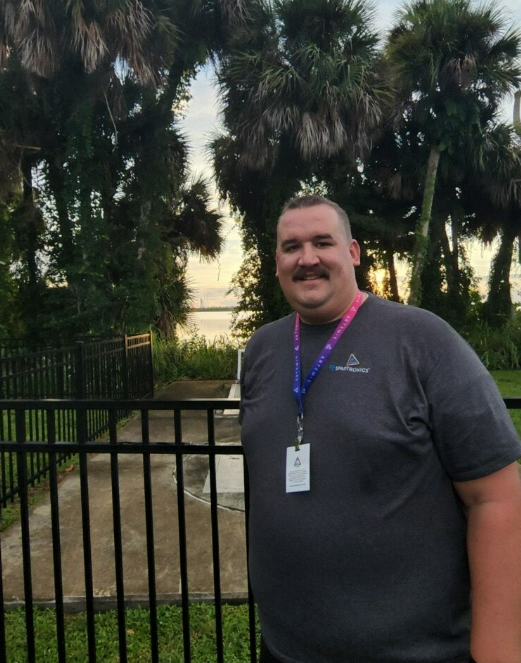 Spartronics is honored to be part of these historical missions and aims to remain a thought leader in contract manufacturing for deep space. 
To learn more about Spartronics' capabilities, reach out and one of our experts will contact you.
Gated material window that will open and must be completed before able to access material.