Five Trends to look out for in the Electronics Manufacturing Services Industry in 2023.
From supply chain shortages to delays in the transportation of goods – manufactures, suppliers and original equipment manufacturers (OEMs) have had to become much more agile to stay competitive in the Electronic Manufacturing Services (EMS) marketplace. As such, the industry has had to shift strategies to mitigate potential bottlenecks in the past few years. With change becoming a constant, below are a few of the trends in the EMS industry that we believe we will be seeing more of this year.
1. Streamlining the Design Process to Increase the Speed to Revenue
Since decisions in development verification phases affect speed to revenue, OEMs should partner with an EMS with expert resources to guide them throughout the manufacturing process. One-way is improving process efficiency for manufacturability by applying expertise with many different product requirements for regulatory testing and change management. For instance, it's critical for manufacturers to conduct risk analysis, document control, and risk mitigation while pivoting with today's global supply chain. Early in the design process, an EMS can conduct automated and manual design reviews to confirm design for manufacturability. An EMS, in partnership with the OEM, can also prepare risk plans and production forecasting. Design Failure Mode and Effect Analysis (DFMEA), Hazard Analysis, and plans for Process Failure Mode Effects Analysis (PFMEA), for example, are minimum requirements. All of these can help prevent the transition to manufacturing from taking longer than it should be by getting the product completed, documented, and tested faster.
2. Continuous Growth in Medical Device Industry and a Need for Talent
Despite economic uncertainty, the medical device segment is expected to continue growing at a healthy pace in 2023 and beyond, bringing with it a commensurate need for additional skilled workers. In the United States alone, Statista predicts medical device manufacturing revenue will achieve a five-year 5.14% compound annual growth rate (CAGR), leading to a market value of $199.1 billion by 2027. Meanwhile, the U.S. Bureau of Labor Statistics (BLS) projects that employment in the medical device manufacturing industry will continue to grow at a 5% rate through 2030 — faster than the average growth rate for all occupations the bureau tracks. With a healthy growth trajectory for the next few years, the need for hiring and retaining a skilled workforce is crucial. 
3. Sustainability Practices
With 64% of manufacturers planning to transition to more renewable sources of energy in the next couple years, EMS providers are now moving towards green efforts and sustainable practices within their facilities. Spartronics, for instance, is leading the way with its new, state-of-the-art 270,000 sq. ft., Spartronics Vietnam facility, complete with solar-powered panels across the roof of the facility. This investment achieves a Leadership in Energy and Environmental Design known as a (LEED) Gold Certified building focused on clean energy and sustainability—reducing Spartronics' carbon footprint. Since buildings account for almost 40% of global energy-related CO2 and are critical in tackling climate change, energy-efficient buildings reduce pollution and improve outdoor air quality in major industrialized areas.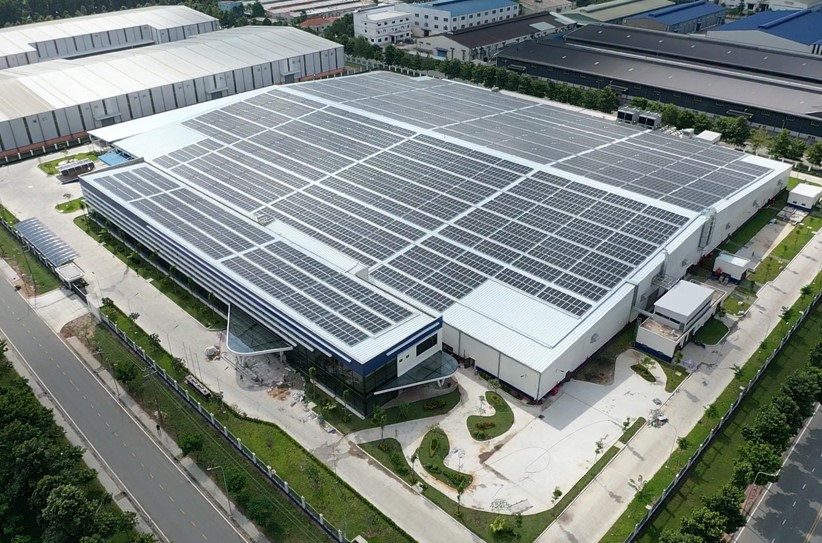 4. Utilizing Data Intelligence Tools to Increase Productivity in Today's Global Supply Chain
With 72% of surveyed executives suggesting that supply chain disruption presents a significant uncertainty for the coming year, the consideration of components before design reviews and final verification is critical to ensure accurate forecasting. An API, which is an application programming interface that quickly retrieves information nearly instantly, facilitates data intelligence tools to provide Quoting and Procurement teams with fast and direct information from suppliers for in-stock items. This helps those teams source a bill of material (BOM) much more quickly and can decrease the overall lead time for a project—providing a significant advantage over competitors who don't use such tools. Spartronics, for instance, has implemented software to help source BOMs for projects across all industry segments, including the use of API tools. The usage of data intelligence tools is also key. The visibility into a manufacturer's parts and the ability to search for form-fit functions streamline the process of which cross-referencing parts, identifying high-risk parts, and providing a BOM Grade along with validating RoHS, REACH, and Conflict Mineral Compliance.
5. Utilizing Digital Transformation to Scale Efficiency
With shortages on the rise for 2023, it's important for the EMS industry to embrace digital transformation and the usage of Internet of Things (IoT). When speaking with EMS Now, Rajeev Bhalla, Co-Founder and CEO of CLIP Automation, noted that this is, "The perfect time to double down on digital transformation and to embrace more flexible and adaptable automation solutions that make manufacturing more competitive and less dependent on operators." In 2022, the estimated market value of IoT in manufacturing was $209.44 billion globally. This market value is projected to grow as more manufacturers begin to adopt the technology as part of their day-to-day. But how can contract manufacturers benefit from the adoption of IoT and other digital tools? This depends on the technology they are looking to invest in based on their use case. IoT solutions can either increase daily efficiency in the manufacturing process like predictive maintenance where technology can predict equipment failures, reducing maintenance costs by 10% and maintenance planning time by 50%. Additionally, IoT can be used for cyber security purposes as well within the manufacturing industry. It can help mitigate the risks of cyber-attacks and counterfeit device components.
Now, these are just a few trends we think will be prominent in 2023. But, as always, time will tell. A couple of things are for sure: times are changing in the manufacturing industry as OEMs and EMS companies seek innovative ways to address and overcome challenges—from supply chain disruptions to sustainability.